New Exhibit
2/25/2018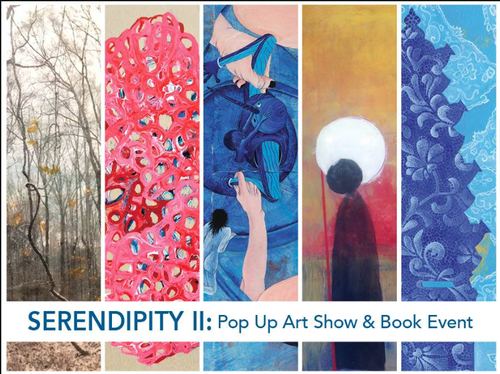 Serendipity II: Pop-up Art Show & Book Event at 200 Daingerfield Rd., Alexandria, VA from Friday, 2/23/2018 to Sunday, 2/25/2018

Participating Artists: Kathryn Coneway, Alice Whealin, Kyujin Lee, Cheryl Edwards, and Maremi Andreozzi
---
New Exhibition
11/10/2017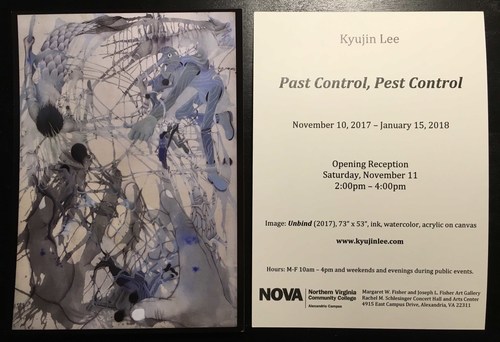 Past Control, Pest Control, Margaret W. Fisher and Joseph L. Fisher Gallery, Rachel M. Schlesinger Concert Hall and Arts Center, Northern Virginia Community College, Novemer 10, 2017 - January 15, 2018.

Opening Reception, November 11, 2017, 2pm - 4pm.
---
New Exhibition
10/28/2017
An art project of the ArtWatch collective, The One House Project at Touchstone Gallery in Washington, DC from November 3, 2017 to November 25, 2017. 220 artists in the DC, Maryland, and Virginia area stand up for tolerance, inclusion, and unity.

House of Separation and Connection (2017), ink, watercolor, acrylic, marker, paper collage on wooden panel, 12" x 12"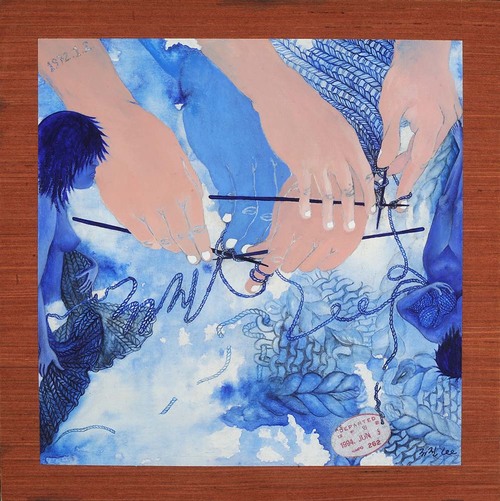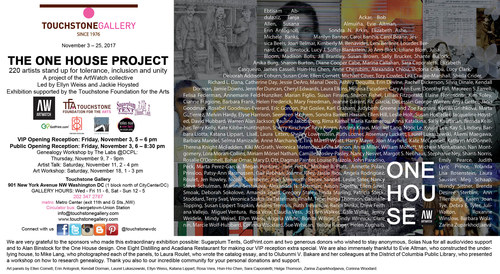 ---
Summer Artist In Residency
9/3/2017
6/25/2017 - 8/26/2017, Summer Artist In Residency at 39th Street Gallery in Brentwood, MD.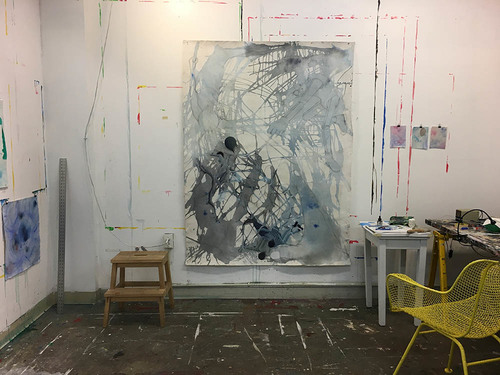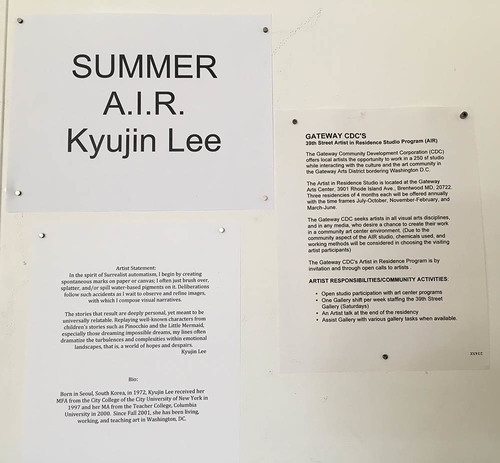 ---
New Exhibition
6/27/2017
repent (2015) and clowning around (2016) and are included in a summer group exhibit, Carte Blanche at Adah Rose Gallery, Kensington, MD from June 10, 2017 to August 25th, 2017.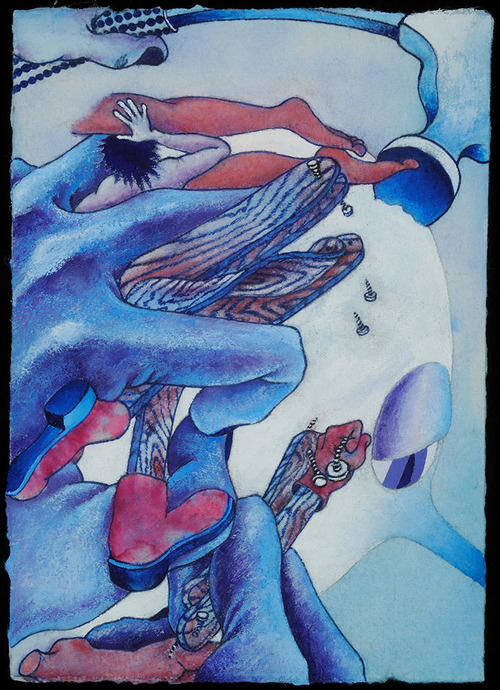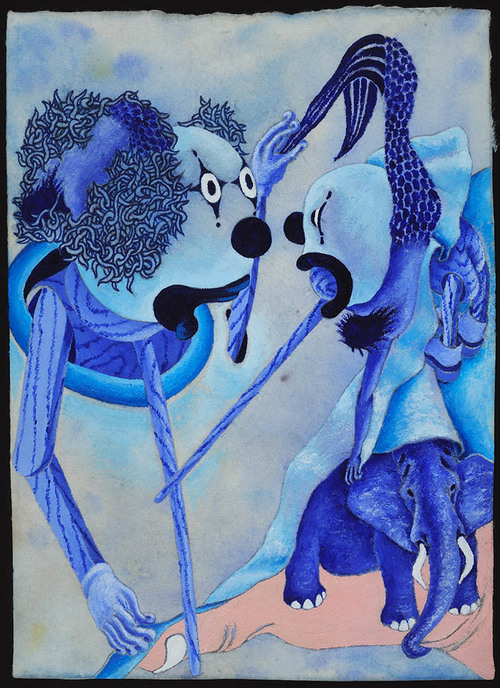 ---
Upcoming Exhibition
10/7/2016
My third solo exhibition, "Figurative Gestures" will open on October 20th through December 8th, 2016 at the Thomas H. & Mary K. Williams Art Gallery at Mount St. Mary's University in Emmitsburg, Maryland. Many thanks to Elizabeth Holtry for this wonderful opportunity!

Opening reception: Thursday, October 20th from 5pm to 7pm.
Address: 16300 Old Emmisburg Road, Emmitsburg, MD 21727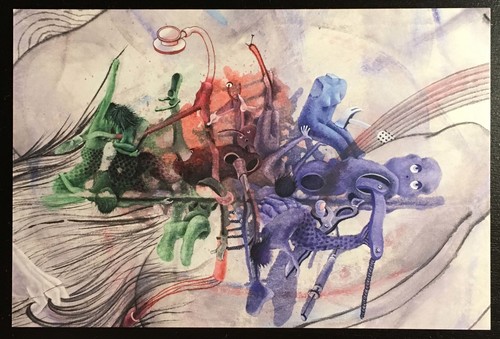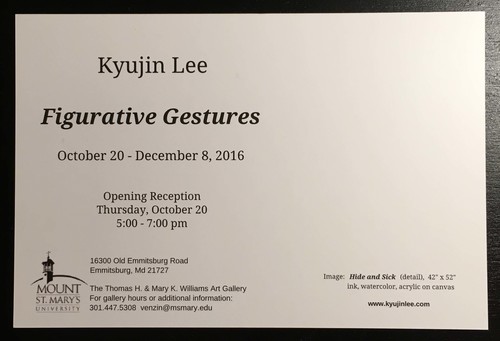 ---
Gallery Review by Washington Post
10/7/2016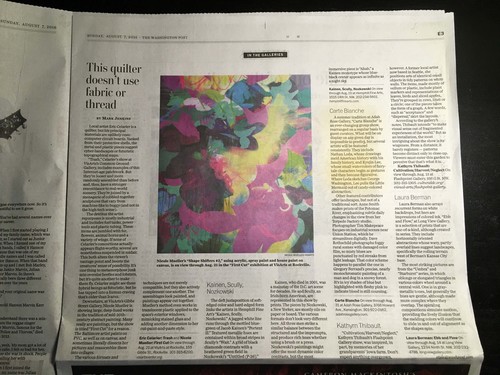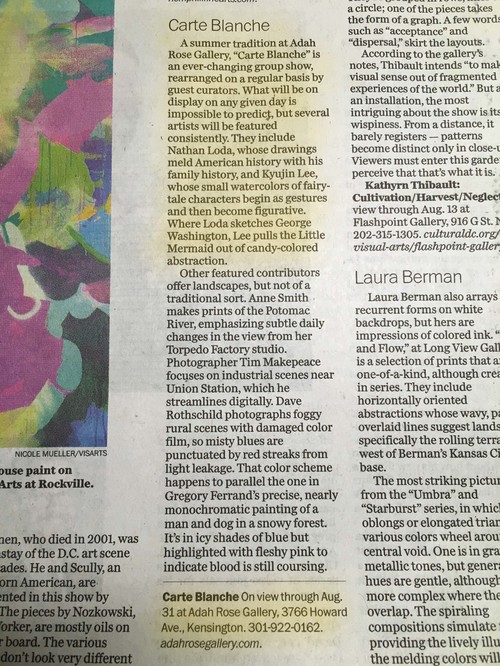 Very honored by a little mention of my work from a group show, "Carte Blanche" at Adah Rose Gallery. I am extremely grateful to
Adah Rose Bitterbaum
for her generous inclusion of my work in her annual summer show, and also, to Mr. Mark Jenkins for his kind write-up.